As today is

moscow_watcher
's birthday i thought I'd seekout a poet I'd not read before; amazing given the fame of the poet concerned, but then until relatively recently I was unaware that DH Lawrence had written poetry, so you never stop learning; or shouldn't.
Have a happy birthday, and stay safe. If my muse wakes up I shall attempt to write something myself.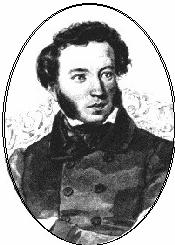 Aleksandr Pushkin

"The Flowers Of Autumn Days"

The flowers of autumn days
Are sweeter than the firsts of plains.
For they awaken an impression,
That's strong, although it may be sad,
Just as the pain of separation
Is stronger than the sweet of date.


Translated by Yevgeny Bonver, October, 1999 Edited by Dmitry Karshtedt, November, 1999
Goddess watch over us all,
'TIS OKAY
Kerk TehKek (currently a feline's comfy pillow)